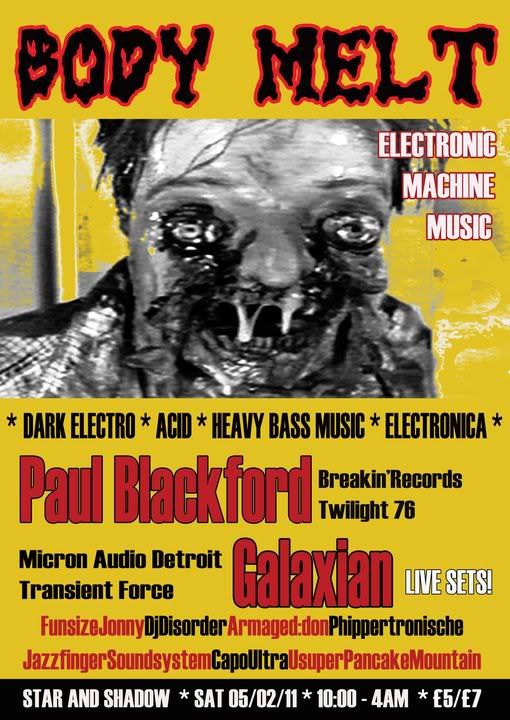 On the 5th of February BodyMelt is throwing a big party of underground electronix at the Star and Shadow.
Powered by the full beastly Pangea rig this is a night not to be missed!
LIVE! Electro sets from Paul Blackford and Galaxian
plus DJ sets from DJ Disorder (backlash) Armaged:don (backlash) Funsize Jonny (BodyMelt) playing *Dark Electro*Acid*Heavy Bass Music*Electronica/Braindance*Detroit Techno etc... y' get me!
and two other rooms of Mad Shit!
To celebrate this get your name on our event wall and you can get in for 5 lovely pounds instead of 7 on the door!
http://www.facebook.com/event.php?eid=171356402901755